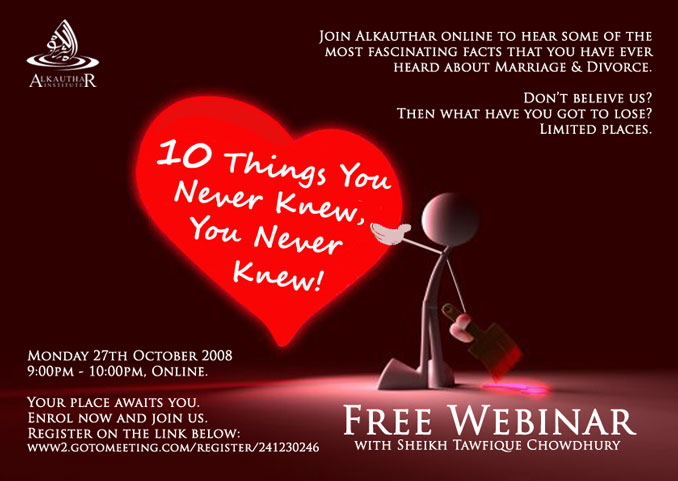 This webinar is TOTALLY FREE!! Essential knowledge packed with amazing facts. Reserve your place NOW:
What's a Webinar?
A Webinar is short for Web-based seminar. This Webinar is a lecture that is transmitted over the internet
via LIVE audio. You will require either speakers or a headset to listen in.
So what are you waiting for?!
Why AlKauthar?
[url=https://www.alkauthar.org/content.asp?pgc=prospstudent&From=Student Services#WhyAlKauthar]CLICK HERE[/url]
CLICK HERE